Meet Jim Houck
Up Close and Personal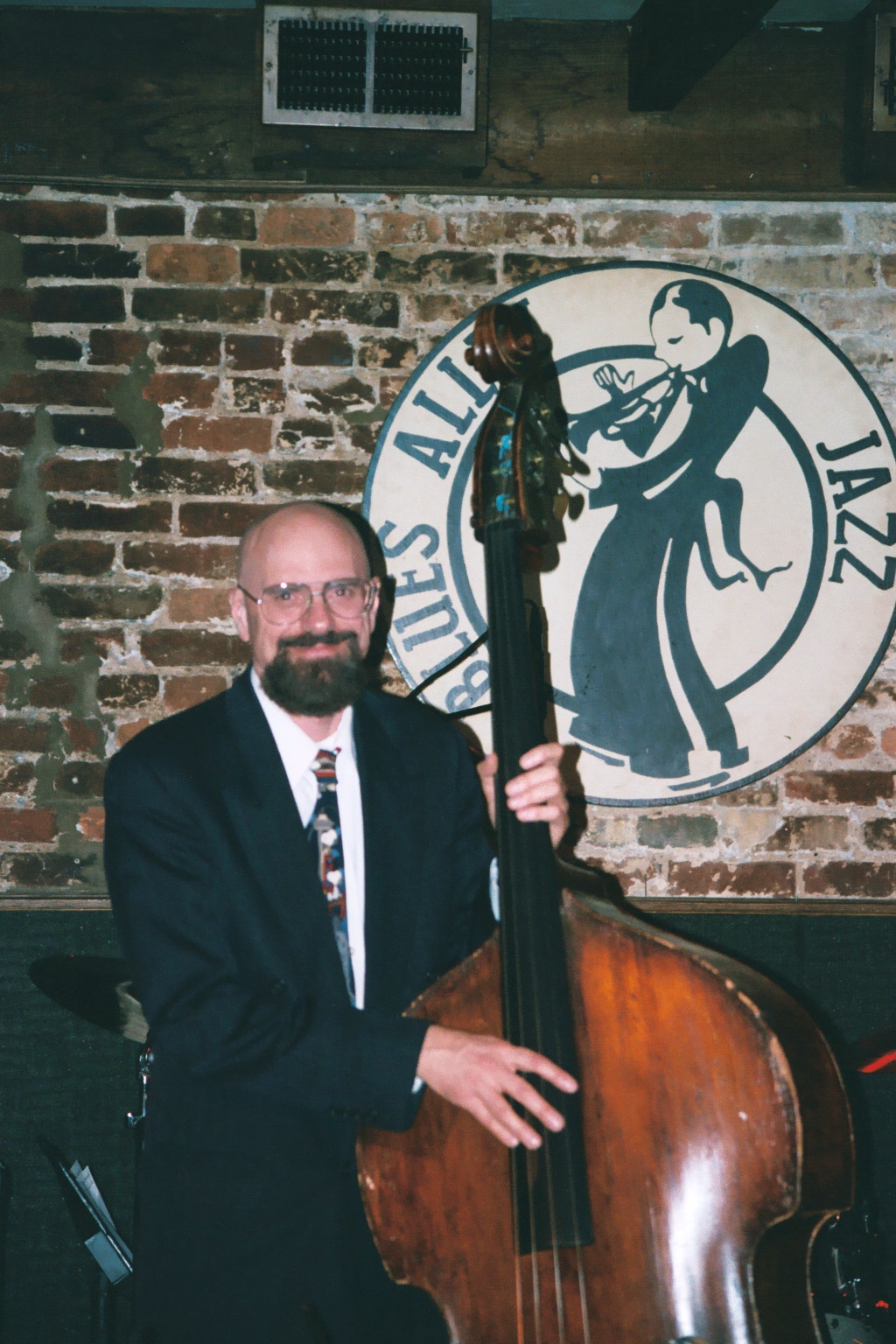 "As a music aficionado who has heard many great players over these many years, I consider you to be one of the best bass players that I have ever heard.
No BS!"
Frank Jamison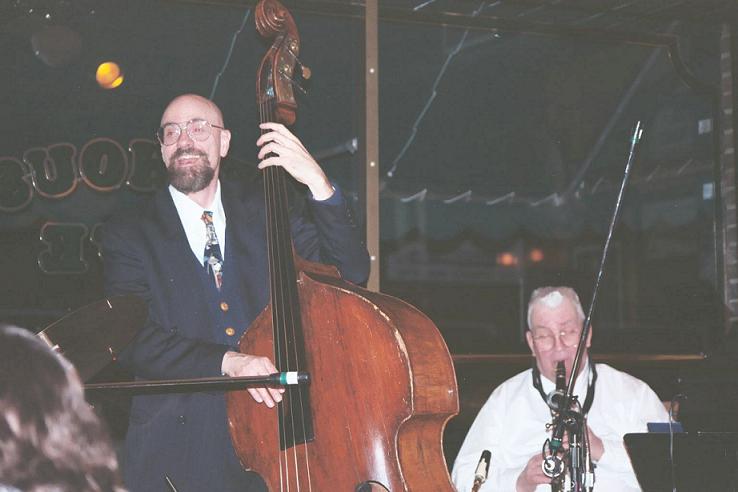 Jim at the Ice House with Easy Smith

Meet Easy, Click Here
"This Music Just Sparkles"
John O'Brien, Buck Creek Jazz Band
"Heard your outstanding jazz band and was blown away"
Robert Lighthouse
"Orpheus, whether they are backing up a singer or playing on their own, is a fine tuned musical instrument. Their style of Full Speed Ahead Jazz is a very unique sound. The group gives us a fresh, new brand of jazz that is being widely accepted by its audiences. Sometimes you'll hear reminisces of the styles of Getz, Jobim, Kenton and others of that ilk. Their delightful tonality is evident in the blends, nuances and sublties of their craft.
Reinhardt Liebig on piano, Jim Houck on bass, John O'Brien on guitar, Al Klopfer on drums with Troy Campbell on Saxophone and flute, gives us a combined talent that only many would wish for. Once you've listened to their sounds, I'm sure you'll agree this group is a real Winner!"
Louis Levy - Review Magazine
Contact Information: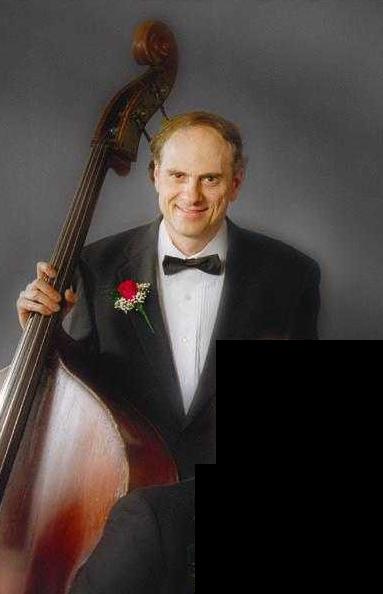 Jim Houck
Originally from Baltimore, Maryland, Jim Houck has a distinguished musical career both performing and producing. He received the Who's Who Among Young American Professionals award and has performed/toured with:
·

The Guthrie Theater

·

The Kennedy Center

·

Bob Meyers at Blues Alley

·

Paula Kelly and the Modernaires

·

Russ Carlyle

·

Glen Echo Park Ballroom

·

The Strathmore with the Doc Dikeman Big Band

·

Marilyn Sellers

·

The Difficult Run Big Band

·

Troy Campbell

·

Easy Smith

·

Produced Jazz Perspectives TV Show on Channel 33 Arlington Community Television

·

Swing Central Christmas Special TV Show Channel 33 Arlington Community Television

·

Ed Berger and the Jazz All-Stars

·

Gene White

·

The Ron Lee Quintet

·

The Whole Earth Rainbow Band

·

Bruce Neilson Productions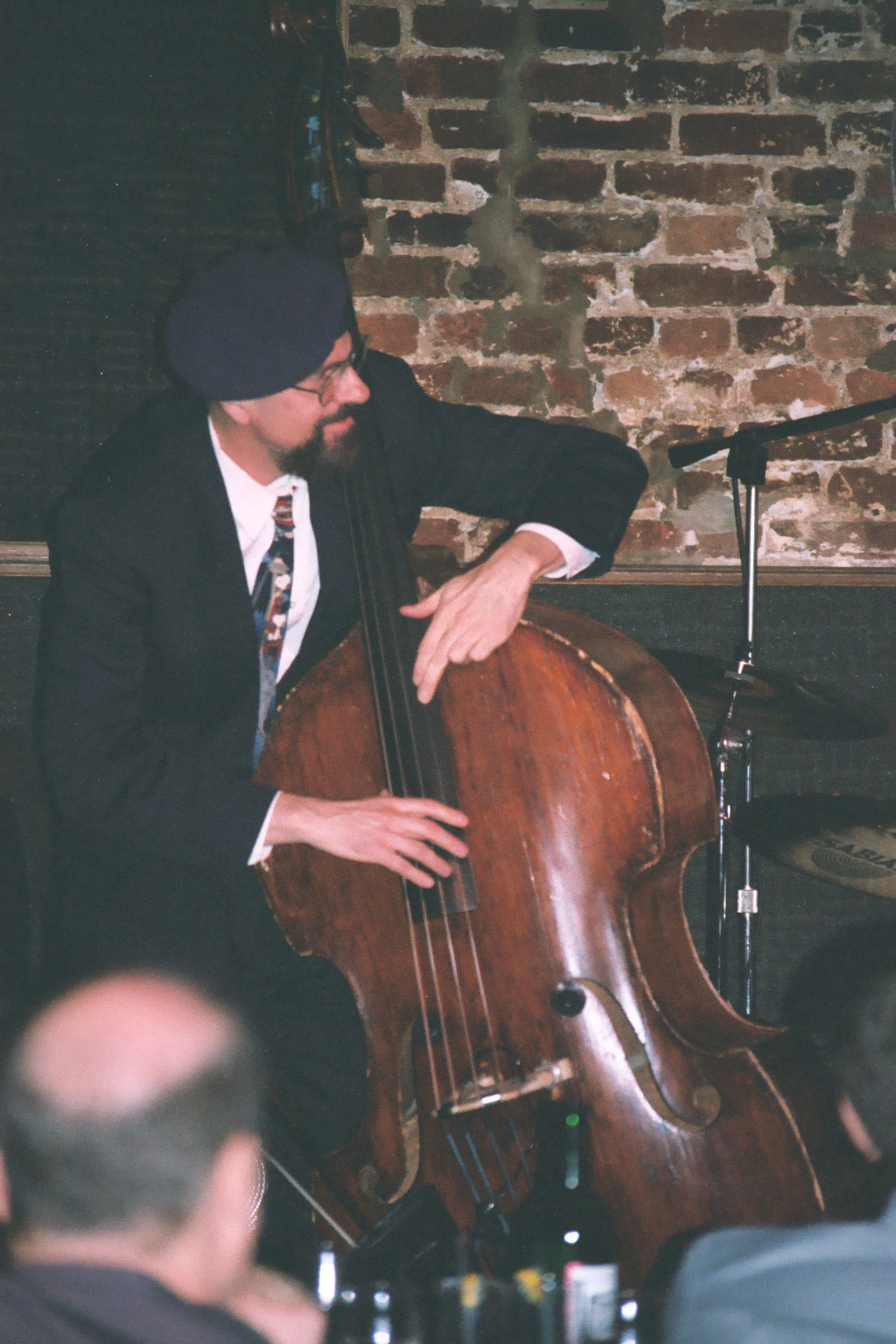 While playing Bass with Paula Kelly, who sang with the Glen Miller band and had her own band called the Modernaires, Jim got a taste of real Jazz. Jim states, "Paula Kelly and the Modernaires are singers extraordinaire, and can swing like no one else."
Jim has played a wide variety of music ranging from jazz, rock, blues, folk, gospel, country and theater, performing on String Bass, Electric Bass, Keyboards and vocals. When asked what type of music he likes best, his answer is "Music that reaches the hearts, minds and souls of the audience, no matter what it may be."
One thing is a certainty; Jim's musical footprints will be around for a long time!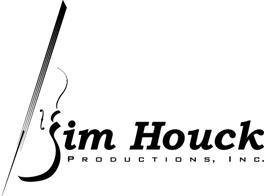 Discography:
A Touch of Class, Orpheus Jazz Quartet
Orpheus Jazz Live, Orpheus Jazz Quartet
The Doc Dikeman Big Band Live a the Strathmore
The Bob Meyers Trio featuring Donna Salter, Live at Blues Alley
The Leesburg Jazz Project, Live in Middleburg
Difficult Run Jazz Band, Orpheus Jazz Ensemble
Blue Ridge Kind of Love, Jim Houck & Friends
How Sweet the Sound: Songs of Hope & Faith, Jane Sparks Tatum
Films/Movies/Television
Clubs by Bob Walters, ACT Channel 33
Swing Central Christmas Show - ACT Channel 33
Albums Produced
Take 5 for Christmas - Orpheus Jazz
S Wonderful - Orpheus Jazz
A Touch of Class - Orpheus Jazz
Orpheus Jazz Live at Tower Records
The Best of Orpheus Jazz
Blue Ridge Kind of Love - Jim Houck and Friends
TV Shows Produced
Jazz Perspectives - Arlington Cable Television
www.JimHouck.com, GoodMusic@JimHouck.com