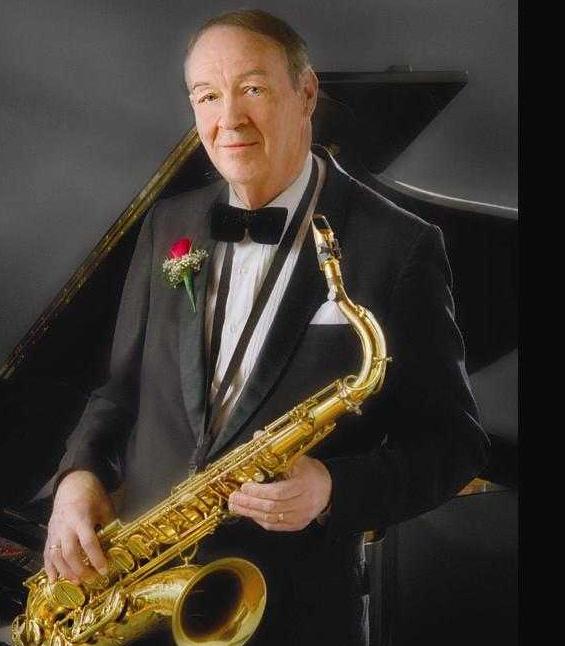 "...some top jazz talent. ... Among the jazz attractions have been the the Troy Campbell Quartet ... " Down Beat Magazine
Troy W. Campbell
A Touch of Class CD NOW!
Mr. Campbell has enjoyed a very busy musical career all of his life and most of it around the Pittsburgh Pa area. Although he has toured a lot with various groups such as the great trumpet player Billy Butterfield, John Costa (of Mr. Rogers children's TV show), Slim Bryant and the Georgia Wildcats, The Lee Kelton Band, The New Glen Miller Band, Vic Damone, The Jack Purcell Society Band just to name a few. Mr. Campbell has appeared on KDKA -TV for several years and several radio stations in the Pittsburgh area. He also played for the world premier of the Hello Dolly Movie as well as the most prestigious clubs and theaters in the East.
His band The Troy Campbell Jazz Quartet and singing sensation Jeannie Smith have been written up in Down Beat Magazine several times from 1968 and 1969. Mr. Campbell's main instrument is the tenor saxophone but also plays the Alto Saxophone, Flute, Clarinet, Piccolo, and several other stringed instruments. Since living in the Western Pennsylvania Mr. Campbell for so many years he has become accustomed to playing Weddings for all types of nationalities. Troy said once that if you want to be a successful musician then you have to play all kinds of music.
"Orpheus, whether they are backing up a singer or playing on their own, is a fine tuned musical instrument. Their style of Full Speed Ahead Jazz is a very unique sound. The group gives us a fresh, new brand of jazz that is being widely accepted by its audiences. Sometimes you'll hear reminisces of the styles of Getz, Jobim, Kenton and others of that ilk. Their delightful tonality is evident in the blends, nuances and sublties of their craft.
Reinhardt Liebig on piano, Jim Houck on bass, John O'Brien on guitar, Al Klopfer on drums with Troy Campbell on Saxophone and flute, gives us a combined talent that only many would wish for. Once you've listened to their sounds, I'm sure you'll agree this group is a real Winner!"
Louis Levy - Review Magazine
Troy W. Campbell CD Review for Thanks for the Memories
Once again Troy W. Campbell's beautiful saxophone has graced our jazz scene with the release by Jim Houck Productions of Troy's latest CD, The Troy W. Campbell Quartet's "Thanks For The Memories". Campbell's lyrical sax is backed by Jim Houck on Bass who collaborated with Troy on the well-received Orpheus Jazz's "Touch of Class" CD, Don Durkee on keyboard and Robbie Liebrick on drums. Troy reaches new lyrical highs on a number of standards such as "Thanks", "Georgia", "Willow Weep for Me", as well as "Blues in the Closet", "Good Life" and "Body and Soul". Troy W. Campbell is as fine a saxophonist as I have ever heard and clearly ranks with Stan Getz and Paul Desmond with his clear, clean sweet passages and creative touches in this superb CD album.
"John Clark; New Notes Newsletter, January 15, 2004".
Contact Information: